It is well known that Bengalis and French have many things in common. Both are intellectuals fond of the arts, politics, good food and wine. There is another bridge that connects the two races- an attractive town in Hooghly called Chandannagar.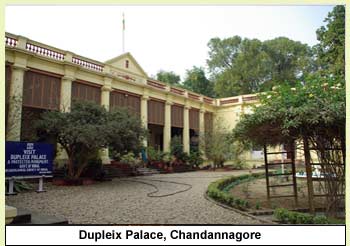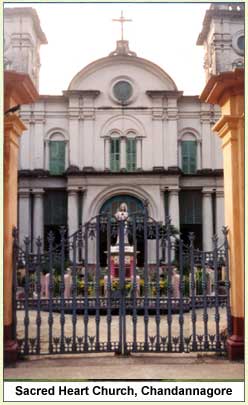 Hardly 37 km from Collate, this small town was established in 1668 when Aurangzeb allowed the French East India Company to de business from there. Soon the place became a mini-France, as churches, hotels, clubs, schools and European-style houses sprang up. In the mid-18th century, Chandannagar found itself caught in the French-British-controlled West Bengal.
You can start exploring this town from the well-maintained Strand Road. The lush green compound of St. Joseph Convent of Cluny is a good place of start. Establsihed in 1861, this is one of the oldest convent in Asia. Next to this convent is Chandannagar's chief attraction, the French Institute and Library. Directly supported by France, this place was once the residence of the governor. Now it is a museum containing rare manuscripts, photographs and articles used by the French rulers.
Along the Strand, another masterpiece catches the eye- the majestic old Hotel de France. Once a luxury hotel for Europeans, it is now Chandanngar's courthouse. The next point of attraction is the Sacred Heart Church, the biggest in the town. Built in 1884, this is one of the finest churches in Bengal. When it is decorated in December, it is indeed a sight to behold. The biggest annual festival of Chandannager is the Jagaddhatri Puja, held in mid-November. Chandannagar becomes a sight to behold during the four days of this Hindu festival.
Travel Information
Chandannagar is an hour's journey from Howrah by local train. Private hotels are available fro night stay. The last train for Collate leaves at 11.09 pm.